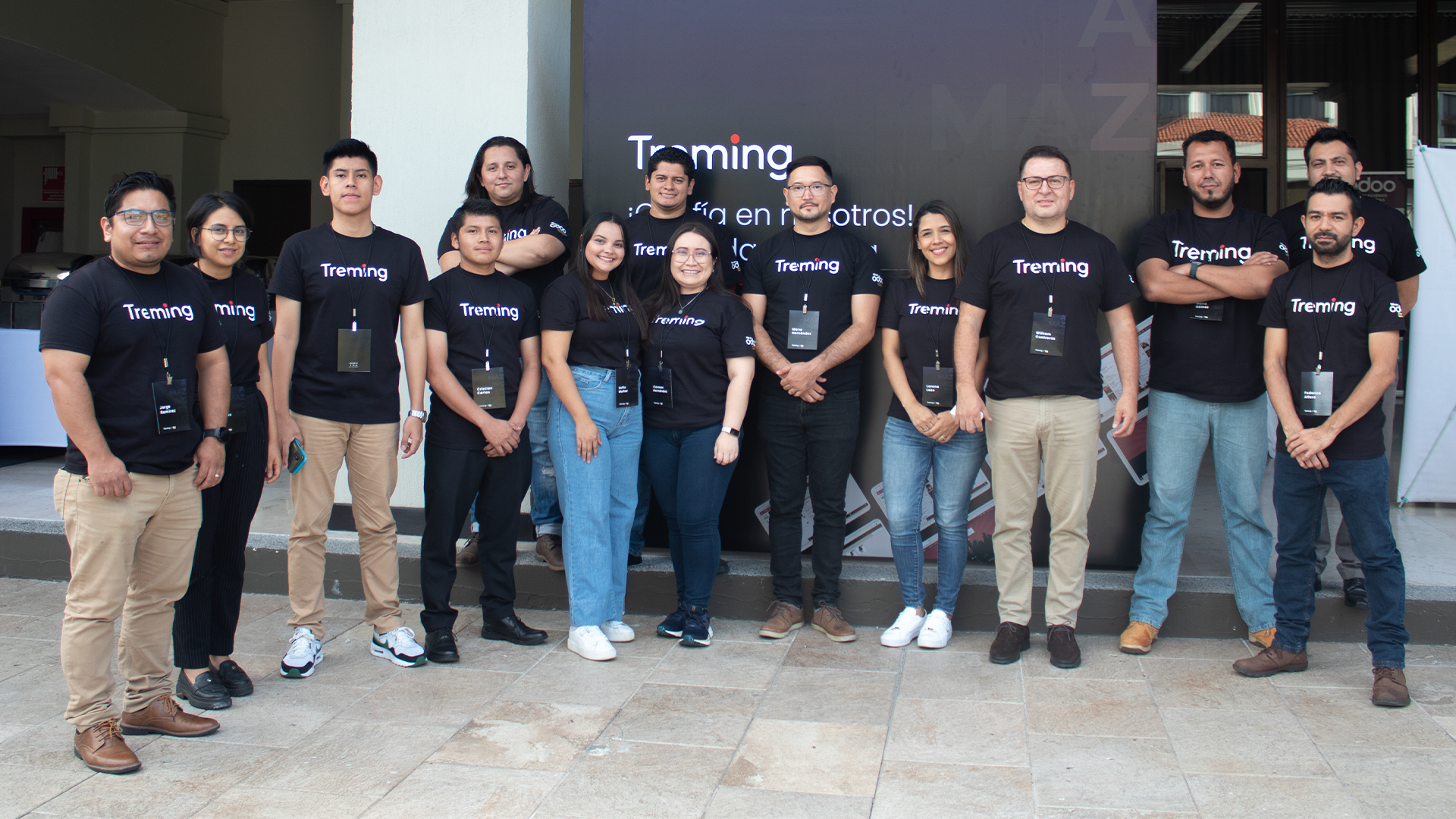 Odoo Roadshow San Salvador 2023
Join us at the Odoo Roadshow in El Salvador! Discover the Power of Odoo for Your Business!

Are you ready to embark on a transformative journey for your company? Look no further than the upcoming Odoo Roadshow in El Salvador! As an expert, I am thrilled to share with you the incredible experiences that companies have had when hearing about the unrivaled benefits and extensive reach of Odoo.
🚀 Unlocking Growth Potential

Companies attending the Odoo Roadshow in El Salvador were captivated by the possibilities Odoo offered for their business growth. Odoo's all-in-one business management software streamlines operations, automates tasks, and fosters collaboration across departments, empowering businesses to optimize efficiency and scale their operations. Witnessing the success stories of companies who have harnessed Odoo's potential left the attendees inspired and eager to leverage these tools themselves.
💼 Comprehensive Suite of Applications

The moment businesses discovered the vast array of applications offered by Odoo, excitement filled the air. Odoo's modular approach allows companies to select and customize the applications they need, tailored to their unique requirements. From CRM and inventory management to accounting and project management, Odoo covers all essential business functions under one unified platform. The roadshow attendees were impressed by the seamless integration and the ease of managing their entire business ecosystem within a single, cohesive system.
🌐 Global Reach and Community

The Odoo Roadshow shed light on the extensive global reach and supportive community surrounding Odoo. With a vast network of partners and experts worldwide, companies realized the potential for international growth and collaboration. Odoo's active and vibrant community provides a wealth of resources, including modules, apps, and knowledge-sharing platforms, which empowers businesses to enhance their Odoo experience and adapt to evolving market demands. The roadshow participants were excited to connect with like-minded professionals, industry leaders, and experts who could guide them on their Odoo journey.



⚙️ Flexibility and Adaptability

One of the standout features of Odoo that resonated strongly with the attendees was its remarkable flexibility and adaptability. Companies from diverse industries discovered that Odoo could seamlessly mold to their unique business processes, workflows, and industry-specific requirements. The platform's open-source nature and modular architecture enable businesses to customize and extend Odoo's functionality, ensuring that it perfectly aligns with their evolving needs. Witnessing the adaptability firsthand left a lasting impression on the companies, prompting them to explore Odoo as their ultimate business management solution.

Thank you for your attention, and see you soon!